Romain Lenancker
Photo Studio
2023
New arrangements for
Romain Lenancker's
new photography workspace.
A wide platform giving stability to sets during stilllife shooting, a 3 meter long shelf showcasing new prints, and a magnetic metal wall to present the inspirations of the on going projects.
kerrock, stainless steel and galvanized steel
Niceworkshop. x Marin
bed shelves
2023
C
Collaboration with
Oh Hyungseog,
for his first french presentation.
Production of a custom aluminium bedding shelves system for the new showroom space
40dr
, created by Marin Mornieux, showcasing the new products of the Korean design studio
Niceworkshop.
aluminium
images
@Lucas Chanoine
Olympe
restaurant furniture
2023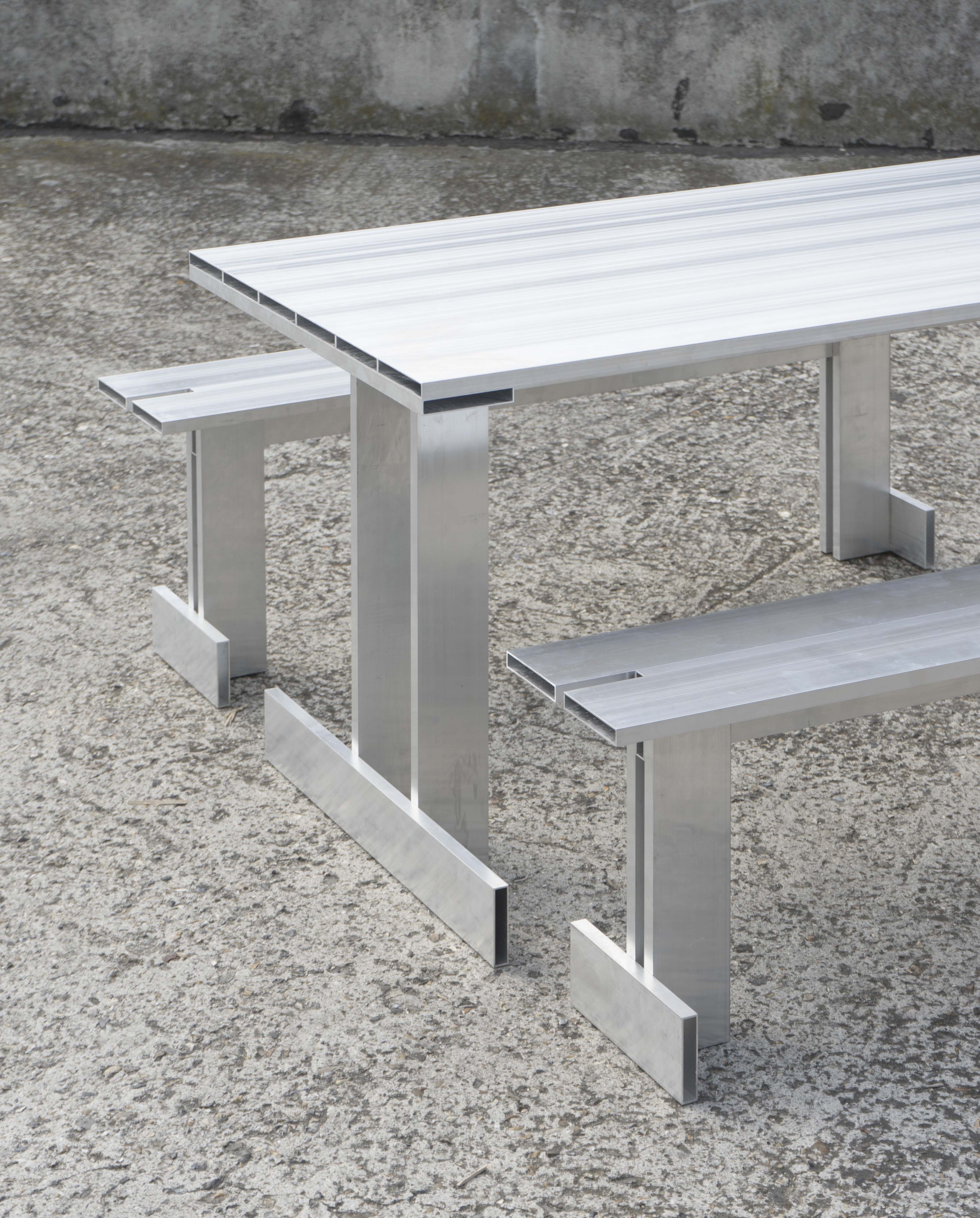 Design and production of tables and benches for a restaurant in Pantin.

In order to propose a large quantity of pieces at low budget and short production schedule, industrial aluminium sections were used with glued connections, generating strong furniture for intensive use.
The raw aluminium sections are visible at each cut and junction, enhancing its industrial brutality.

aluminium rectangle sections
Adam Bilardi
Rien n'est sans tempête (la rencontre)
2023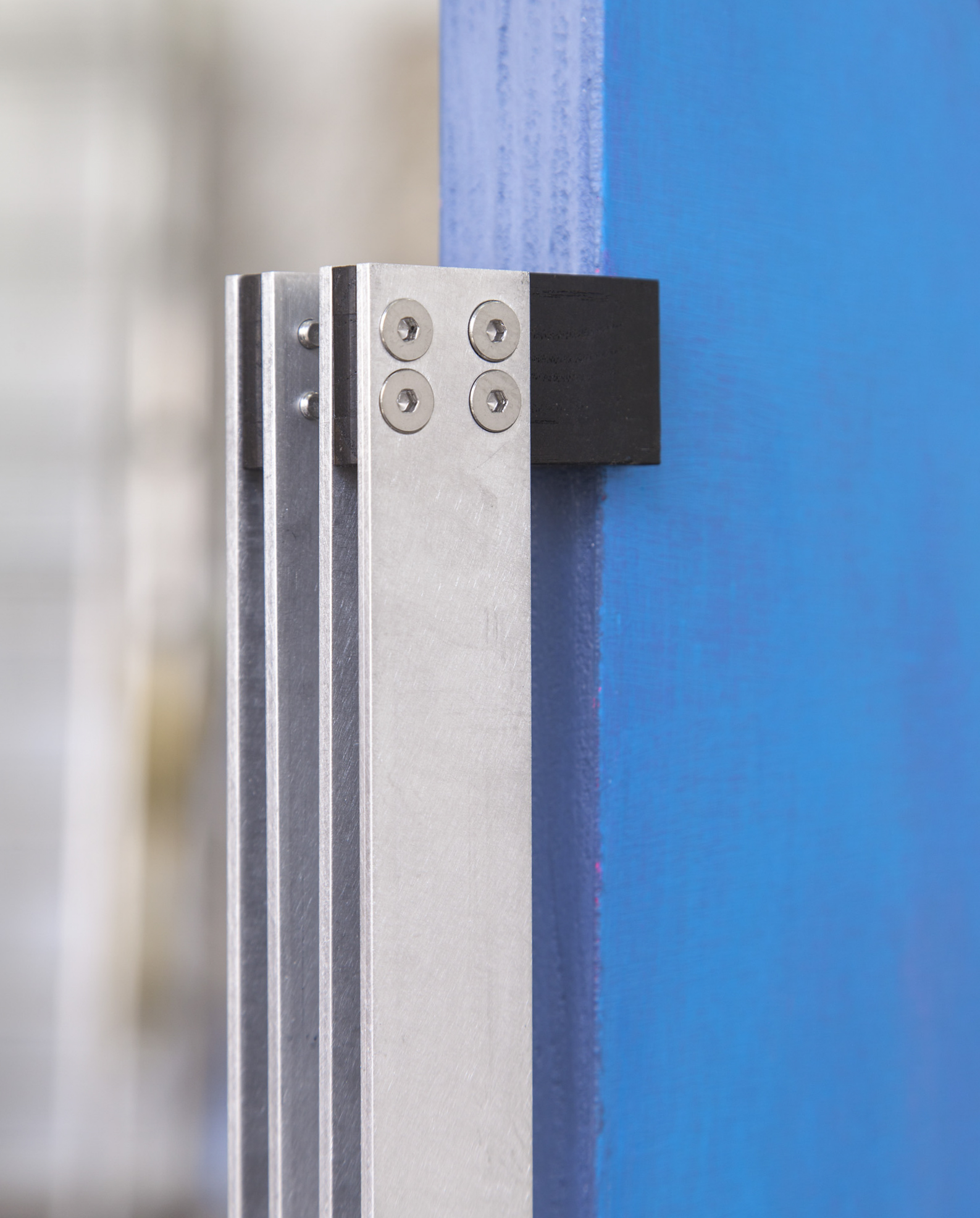 Production of a standing structure presenting
Adam Bilardi's
paintings
"Rien n'est sans tempête (la rencontre)"
designed by Pierre Louis Lovera
presented by
Exo Exo gallery
2800x1663x505 mm
ash wood sandwich, aluminium, stainless stell bolts, oil paint on wood
pictures
@Antoine Donzeaud
Tool used to slip straws into 6 parts.
Based on ancient iterations that were traditionally made with bone, nowadays it can only be found in cheap plastic.
For the straw weaver E
mma Bruschi
, we proposed a new version cast in brass.
brass
images
@Anais Barelli

available here